Success Stories
YUHDAK's Weatherstrip Machines Enter the Japanese Automobile Market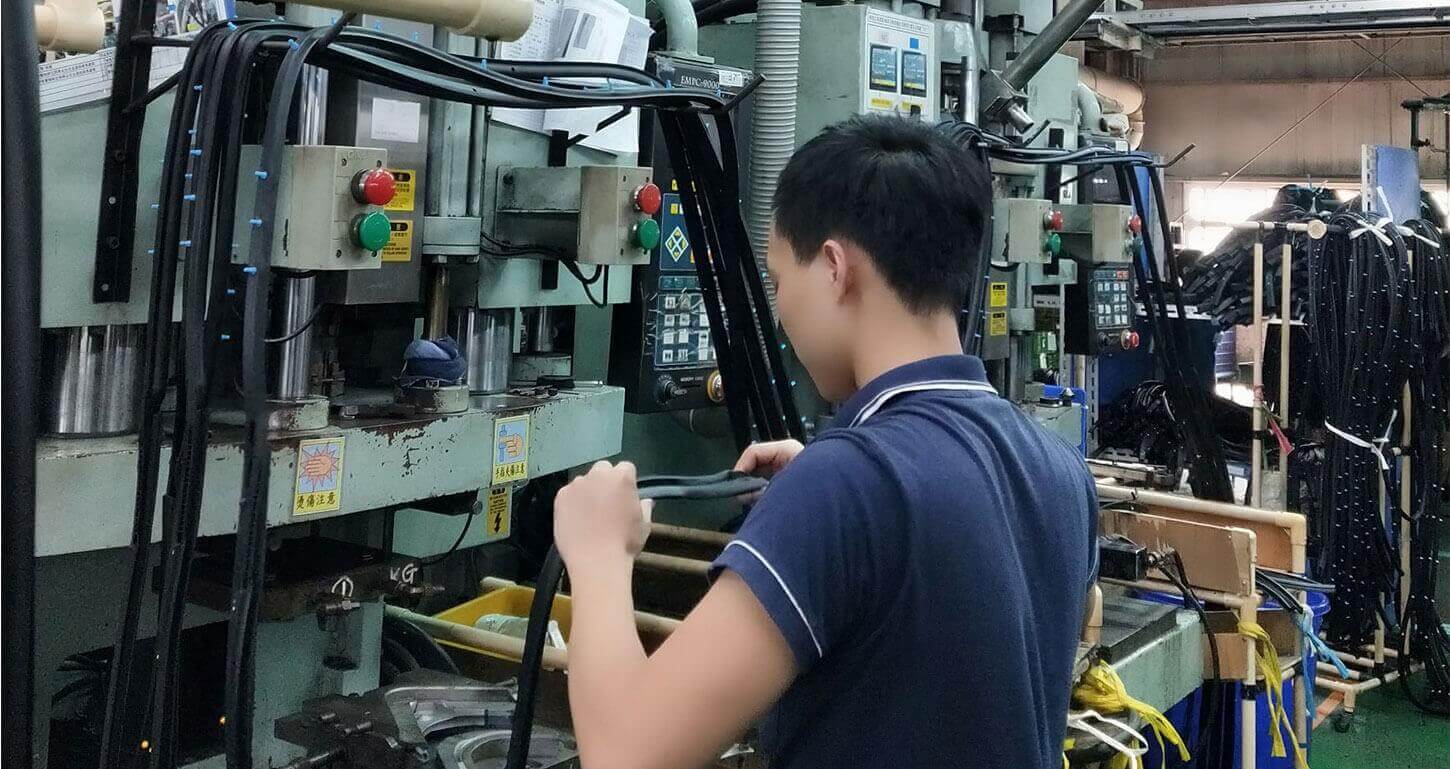 Automobile weatherstrips are used for protection and sealing operations, with their qualities directly affecting the product life of automobiles. YUHDAK believes with enough determination and effort, any issue can be solved. After satisfying the requirements of the Japanese automobile market for many years, YUHDAK successfully developed weatherstrip machines that meet the clients' demanding standards in terms of quality, yield, durability, size, weight, joining, temperature, and reproducibility.
YUHDAK Occupies three-fourths of the Japanese Weatherstrip Machine Market
Relying on its potential and determination, YUHDAK as an exceptional vertical injection molding machine manufacturer surpassed its competitors and currently occupies three-fourths of the Japanese weatherstrip machine market share, with stable sales of more than 700 models. As the number of YUHDAK's clients grew, the equipment was adopted by major international automobile production plants in more than 30 countries including Japan, China, Taiwan, Russia, Malaysia, Indonesia, India, Germany, Poland, the United States, Mexico, Brazil, etc. This achievement is made possible by the strict supervision from our clients, which also contributed to YUHDAK's business growth.
The window of opportunity for this collaboration was in 2006, back when our clients still used expensive, slow-maintenance equipment produced in Japan. On one occasion, Japanese equipment was sent to YUHDAK for maintenance; while the materials took 1~2 months to arrive in Taiwan from Japan, YUHDAK took only a week to solve the issues and made improvements to the original equipment, far surpassing the original manufacturer and receiving acknowledged praise. YUHDAK thereafter had a foot in the door for new production line equipment, with each collaboration helping YUHDAK undergo innovation and improvement. YUHDAK's products were confirmed by clients as having surpassed their Japanese counterparts in terms of quality and utility.
The Key Technology Breakthrough of Weatherstrip Machines
One key breakthrough was switching from EPDM plastic materials to TPO (thermoplastic polyolefins) and TPV (thermoplastic vulcanizates), leading to more environmentally friendly production processes that solve the slow molding speed and inability issues to reach average weight targets. Products made using TPO and TPV machines can be recycled, with 2~3 times faster molding speeds. It resulted in product precision requirements that were dozens of times greater than traditional plastic injection machines. Despite the challenges and difficulties, YUHDAK was successful to come up with proper solutions and won the unwavering trust of its clients.
Continuing from above, weatherstrip machines possess the following advantages:
Bar-less Design: Embedded retrievable sliding board design, thereby eliminating space limitations caused by bars, and making it suitable for large embedding and usage in conjunction with models which allow for automation.
Energy-Saving: In conjunction with energy management servers, power, water, and energy are saved, reducing plant temperature and raising equipment longevity.
High Injection Speed: Providing more production capacity and satisfying product-specific needs.
High Precision: Within ±0.1 grams of the demands of open-mold products.
Customization: This model can be used with bar, bar-less, single-colored, double-colored, single-cavity, and multiple-cavity models.